Britain's brightest independent magic magazine
RETURN to the Magicseen homepage
---
Magicseen Subscription Gift Cards
To buy any of our printed copy Subscription Gift Cards, simply select the relevant order button for the subscription length and magazine delivery destination that you require.
Please note: This option does NOT automatically start a subscription to Magicseen. This will simply provide a paid for voucher that the purchaser can send to someone else as a gift. The recipient of the voucher will need to redeem the voucher in order for the subscription to begin.
Instructions for how the recipient can exchange the Gift Card for a subscription are supplied with the card.
---
Printed Copy Subscription Gift Cards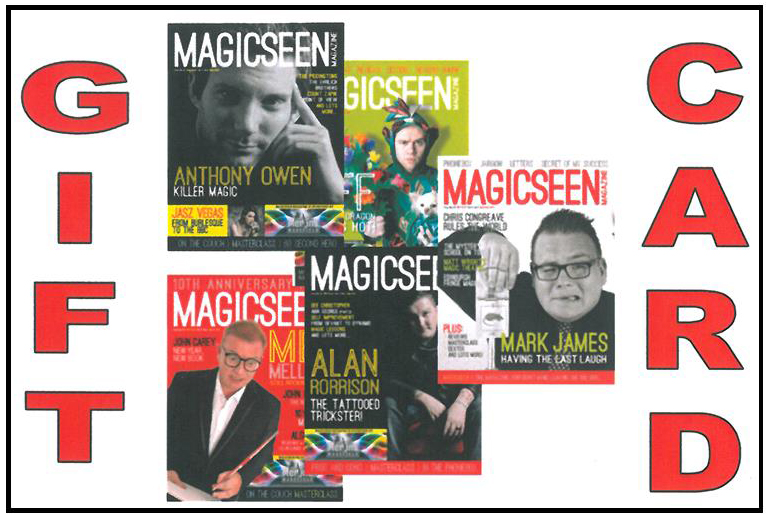 Click the relevant button below to select the correct mailing destination of the recipient and the length of subscription you wish to choose.
---
UK Sub Gift Card - 2 years: £55.00 2 years: £79.00 2 years: £97.00
---
RETURN to the magicseen homepage